Maddox Metal Works, Inc. is a precision machining and snack-food equipment manufacturing company headquartered in Dallas, Texas. From our early days as a supplier to Frito Lay, Maddox continues to offer its technological and market advantages.

Maddox Metal Works' Baked Extruding Line offers you dozens of shapes for all your snack products needs.

Let's discover how we can work together to produce your successful private label snack food program. You can rely on Snak King's world class R&D department to develop successful and profitable snacks for your brand. Contact us today!
Browse by Section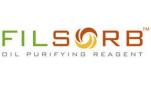 Published: 04/20/2012 by Capital Letters Marketing, chris@capitallettersmarketing.com
Crystal Filtration appoints Sales Engineer to market revolutionary new oil-purifying reagent to food processing and snack food industries...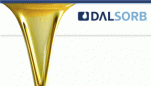 Published: 02/18/2014
During SNAXPO, The Dallas Group will unveil the new look of the DALSORB product line along with launching two new frying oil test kits. T...