Browse by Section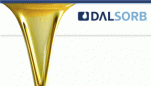 Published: 02/18/2014
During SNAXPO, The Dallas Group will unveil the new look of the DALSORB product line along with launching two new frying oil test kits. T...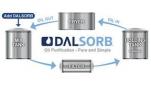 Published: 09/01/2014 by The Dallas Group
Louisville, Kentucky, USA (PR Newswire) September 1, 2014: InLine Engineers is teaming with The Dallas Group to offer oil purification so...