Maddox Metal Works, Inc. is a precision machining and snack-food equipment manufacturing company headquartered in Dallas, Texas. From our early days as a supplier to Frito Lay, Maddox continues to offer its technological and market advantages.

Maddox Metal Works' Baked Extruding Line offers you dozens of shapes for all your snack products needs.

GoIndustry DoveBid announces 5 Online Auctions and 1 Private Treaty Sale of equipment surplus to the ongoing operations of Mondelēz International, featuring equipment in various countries in Latin America, Europe, Africa and the Middle East.

Let's discover how we can work together to produce your successful private label snack food program. You can rely on Snak King's world class R&D department to develop successful and profitable snacks for your brand. Contact us today!
Browse by Section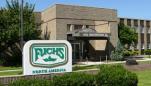 Published: 09/05/2012 by Patrick Laughlin, Director of Marketing
Fuchs North America, a leading supplier of seasonings, flavor systems and taste solutions to the food manufacturing and foodservice indus...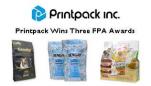 Published: 02/22/2012 by Lisa Preston, 404-460-7441, lpreston@printpack.com
On February 22, 2012 the Flexible Packaging Association announced that Printpack had recieved one Gold and two Silver FPA Awards.