Maddox Metal Works, Inc. is a precision machining and snack-food equipment manufacturing company headquartered in Dallas, Texas. From our early days as a supplier to Frito Lay, Maddox continues to offer its technological and market advantages.

A special treat or a snack on the go: confectionery plays an important role in millions of lives each day. Our wide range of industrial solutions allow you to create cereal or nut bars, chocolate, spreads, biscuits & sweets to the highest standards.

American Packaging Corporation (APC) is the go-to flexible packaging solutions partner for many of the world's most well-known brands, and our team is standing by to make sure you receive the ideal flexible packaging to meet your requirements.
Browse by Section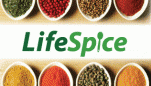 Published: 04/29/2021 by Jessica Nagel, LifeSpice Ingredients
LifeSpice's 2021 Foraged Collection of seasoning blends, inspired by local classics and global flavors, showcase the year's newest food t...