Maddox Metal Works, Inc. is a precision machining and snack-food equipment manufacturing company headquartered in Dallas, Texas. From our early days as a supplier to Frito Lay, Maddox continues to offer its technological and market advantages.

Maddox Metal Works' Baked Extruding Line offers you dozens of shapes for all your snack products needs.

Commercial Creamery Company is a leading developer and manufacturer of specialty food ingredients, incl specialty dairy/cheese powders. Our expertise and ongoing research in spray-dried cheese powders and other specialty dairy powders are unmatched.
Browse by Section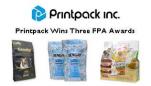 Published: 02/22/2012 by Lisa Preston, 404-460-7441, lpreston@printpack.com
On February 22, 2012 the Flexible Packaging Association announced that Printpack had recieved one Gold and two Silver FPA Awards.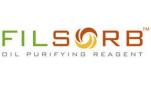 Published: 04/20/2012 by Capital Letters Marketing, chris@capitallettersmarketing.com
Crystal Filtration appoints Sales Engineer to market revolutionary new oil-purifying reagent to food processing and snack food industries...