Search results in category Conditioners / Proofers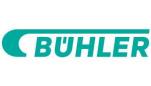 Drying, Toasting and Expanding Snacks: Bühler Group has responded to the snack food industry's growing demand for better-for-you snacks with new technologies in baking, air expanding, drying and toasting top selling snacks worldwide.


13105 12th Avenue North Plymouth, Minnesota, United States, 55441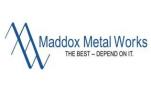 Maddox Metal Works Inc. is a precision machining, gear cutting and sheet metal fabrication company. We have a diverse customer base including food processing equipment, aerospace & defense oil field, steel mill equipment and other industries.


4116 Bronze Way Dallas, Texas, United States, 75237


955 Freeport Pkwy #400
Coppell, Texas, United States, 75019
phone: view phone972-304-3266