Search results in category INSPECTION & DETECTION
One call to Heat and Control delivers complete processing, conveying, seasoning application, inspection, and packaging machinery systems for all types of chips and snacks, bakery products, nuts, taco shells, tostadas, and corn tortillas.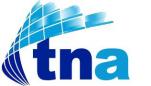 TNA is your complete turn-key single point solution specialist for all snack packaging and processing requirements. TNA is dedicated from the start. We will individually design a snacks line that will fit your company's requirements.

680 South Royal Lane Suite 200 Coppell, Texas, United States, 75019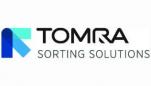 With more than 5,000 of its systems installed, TOMRA Sorting Food is a global market leader providing high-performance optical sorters, peeling and process analytics systems for nuts/seeds, dried fruits, potato products, fruits, vegetables & meats.

875 Embarcadero Drive West Sacramento, California, United States, 95605

1201 North Fourth Avenue
Michigan, United States, 48849
phone: view phone616-374-1000

P.O. Box 1399
Addison, Texas, United States, 75001
phone: view phone214.389.9351

2200 Asbury Road
Erie, Pennsylvania, United States, 16506
phone: view phone814.835.6000
51 Grand Marshall Drive
Toronto, Ontario, Canada, M1B 5N6
phone: view phone416-754-2898

10307 Hanging Moss Trail
Charlotte, North Carolina, United States, 28227
phone: view phone704-573-0011

6005 Benjamin Road
Tampa, Florida, United States, 33634
phone: view phone813-342-9166
5314 North Irwindale Avenue
Irwindale, California, United States, 91706
phone: view phone626-960-3300