Search results in category Distribution Services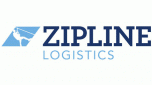 We Specialize in Food and Beverage Transportation. From coconut water to pork rinds. We're here to protect not just your product, but your brand. Late or non-compliant shipments can damage your customer relationships. We won't let that happen.

Our hottest new idea in packaging innovation is also our coolest. Introducing CoolPAC by PAC Worldwide. Easy-to-use insulated box liners, mailers and roll stock offer thermal protection for shipping temperature sensitive products.