Search results in category Bucket / Elevators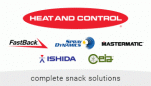 One call to Heat and Control delivers complete processing, conveying, seasoning application, inspection, and packaging machinery systems for all types of chips and snacks, bakery products, nuts, taco shells, tostadas, and corn tortillas.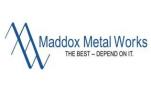 Maddox Metal Works Inc. is a precision machining, gear cutting and sheet metal fabrication company. We have a diverse customer base including food processing equipment, aerospace & defense oil field, steel mill equipment and other industries.


4116 Bronze Way Dallas, Texas, United States, 75237

203 Carnegie Row
Norwood, Massachusetts, United States, 02062
phone: view phone781-440-9993
ANEX Manufacturing

9015 Glen Oaks Blvd.
Sun Valley, California, United States, 91352
phone: view phone818-767-9500


3243 N. California Avenue
Chicago, Illinois, United States, 60618
phone: view phone773-588-1690

105 Goodwill Road
P.O. Box 399
Cambridge, Maryland, United States, 21613
phone: view phone877.649.7492

Florettgatan 12
Sweden, 25467
phone: view phone011-46-42-160224

PO Box 505
Emigsville, Pennsylvania, United States, 17318-0505
phone: view phone717-767-4889
500 East Illinois Street
Newberg, Oregon, United States, 97132
phone: view phone503-538-3141
7 Vanderbilt Drive
Brownstown, Pennsylvania, United States, 17508-0575
phone: view phone717-203-0313