Search results in category PACKAGING MATERIALS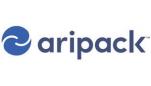 Since 2001, Aripack has provided custom-made flexible and rigid packaging materials for a variety of companies and industries across North America.

Our hottest new idea in packaging innovation is also our coolest. Introducing CoolPAC by PAC Worldwide. Easy-to-use insulated box liners, mailers and roll stock offer thermal protection for shipping temperature sensitive products.

2700 Turnpike Drive
Hatboro, Pennsylvania, United States, 19040
phone: view phone215-444-8000
15 Read's Way
New Castle, Delaware, United States, 19720
phone: view phone(302) 326-5500
4505 Old Lamar
Memphis, Tennessee, United States, 38118
phone: view phone901-369-4479

15 Grumbacher Road
York, Pennsylvania, United States, 17406
phone: view phone1-800-815-0667

1950 Pratt Blvd
Elk Grove Village, Illinois, United States, 60007
phone: view phone847-439-8570

507/Suthariya Complex, Mithakhali
Nigeria, 380054
phone: view phone918511156807

1010 East Lake Street
Villard, Minnesota, United States, 56385
phone: view phone320-554-3611

1021 Main Campus Drive
Raleigh, North Carolina, United States, 27606
phone: view phone919-334-4130