Search results in category Flexible Film Stock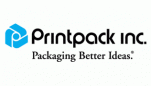 At Printpack, we're never satisfied with the status quo – we constantly seek new packaging solutions. We use our expertise to create packages that combine consumer-friendly features with high impact graphics & superior performance for our customers.

15 Read's Way
New Castle, Delaware, United States, 19720
phone: view phone(302) 326-5500
4505 Old Lamar
Memphis, Tennessee, United States, 38118
phone: view phone901-369-4479

285 Industrial Parkway South
Aurora, ONT, Canada, L4G 3V8
phone: view phone905-727-0121

9 Peach Tree Hill Road
Livingston, New Jersey, United States, 07039
phone: view phone973-740-8211

211 N. Williamsburg Dr.
Suite A
Bloomington, Illinois, United States, 61704
phone: view phone(309) 663-9100

3950 La Reunion Parkway
Dallas, Texas, United States, 75212
phone: view phone214-634-0427
840 South Waukegan
Suite 208
Lake Forest, Illinois, United States, 60045
phone: view phone312-933-0025


2751 Centerville Road #400
Wilmington, Delaware, United States, 19808
phone: view phone302-326-5542