Search results in category Plant Design / Layout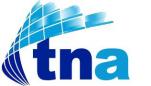 TNA is your complete turn-key single point solution specialist for all snack packaging and processing requirements. TNA is dedicated from the start. We will individually design a snacks line that will fit your company's requirements.

680 South Royal Lane Suite 200 Coppell, Texas, United States, 75019
1610 East Morehead
Suite 200
Charlotte, North Carolina, United States, 28207
phone: view phone704-365-3160

19328 SW Mohave Court
Tualatin, Oregon, United States, 97062
phone: view phone503-692-0287
310 Main Avenue Way SE
Hickory, North Carolina, United States, 28602
phone: view phone828-485-5211
620 East Apple Creek Rd.
Appleton, Wisconsin, United States, 54913
phone: view phone920-830-4030