Search results in category Flavors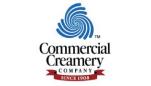 Commercial Creamery Company is a leading developer and manufacturer of specialty food ingredients, incl specialty dairy/cheese powders. Our expertise and ongoing research in spray-dried cheese powders and other specialty dairy powders are unmatched.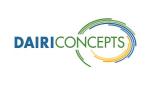 DairiConcepts makes innovative cheese and dairy ingredients for the global food industry, specializing in the customization of powders, concentrates, seasonings, flavor enhancers and hard Italian cheeses with superior flavor delivery.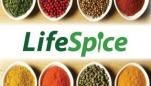 LifeSpice is an innovator, developer and manufacturer of proprietary snack food seasoning blends for topical applications.We work with a variety of snack bases including chips, pork rinds, nuts, tortillas, extruded, puffed and formed snacks.

216 W. Chicago Avenue Chicago, Illinois, United States, 60656

Antiguo Camino Real de colima 1210
Col. San Agustin. C.P.
Mexico, 45645
phone: view phone011-52-36861771x232
4 Gatehall Drive
Ste 110
Parsippany, New Jersey, United States, 7054
phone: view phone(973) 401-6500

129 East Guenther Street
San Antonio, Texas, United States, 78204
phone: view phone210.227.1401
Carmi Flavor & Fragrance

910 Industrial Street NW
Waverly, Iowa, United States, 50677
phone: view phone319-352-0207
Carolina Ingredients

1595 Cedar Lane Drive
Rock Hill, South Carolina, United States, 79730
phone: view phone803-323-6550
Continental Ingredients Canada

1170 Invicta Drive
Oakville, ONT, Canada, L6H 6G1
phone: view phone905-815-8158 x239
David Michael & Co.

10801 Decatur Road
Philadelphia, Pennsylvania, United States, 19154
phone: view phone1-800-DM-FLAVORS