Search results in category Shaped - Crackers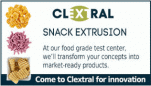 We design and supply complete lines which leverage the flexibility of twin screw technology to produce a wide range of extruded products for the food industry: breakfast cereals, snacks, food ingredients, protein fibration, and more.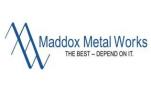 Maddox Metal Works Inc. is a precision machining, gear cutting and sheet metal fabrication company. We have a diverse customer base including food processing equipment, aerospace & defense oil field, steel mill equipment and other industries.

4116 Bronze Way Dallas, Texas, United States, 75237