Bunting Magnetics Company

Overview
Since 1959, Bunting has been a world leader in producing top-of-the-line equipment for magnetic separation, metal detection, and more for customers in the food processing industry. Our cutting-edge products result in higher product quality.
Contact Information
500 S. Spencer Rd
PO Box 468
Newton, Kansas, United States 67114-0468
phone: view phone316-284-2020
fax: view fax316-283-3408
website: http://www.buntingmagnetics.com
Photos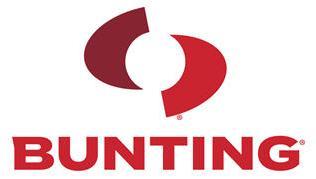 Description
Bunting is a customer-focused organization that helps customers identify existing and potential problems with metal contamination. Then, using our team of highly experienced engineers, we custom design and manufacture the most efficient and effective solution to solve and prevent metal contamination. Our reputation of protecting equipment and purifying products spans over 60 years of satisfied customers.

Since 1959, Bunting has been a family-owned, family-operated company. Headquartered in Newton, KS, Bunting currently has multiple branches within the United States as well as abroad in the United Kingdom. As technology continues to advance across every industry, Bunting remains committed to integrating new technology into our products, creating solutions that address modern industry challenges, and continuing to expand our domestic and international reach.

For those working in the food processing industries, it is essential to remove contaminant metal particles from the materials being processed. Bunting has sought to address this industry problem by developing magnetic separation and metal detection equipment that removes contaminant particles efficiently and precisely, ensuring the purity, quality, and safety of the end product.

Some of our signature products for the food processing industry include our meTRON™ tunnel style metal detectors, our quickTRON metal detectors for gravity free-fall applications, our HF Drawer Magnets, our pneumatic and gravity in-line magnets, and more. All of our products are custom designed according to the customer's specifications, allowing for them to integrate seamlessly into the existing production environment.

Bunting products are custom designed, built to last, and deliver superior magnetic separation and metal detection. We look forward to hearing from you in the future!
Hours of work
Mon 8:00 am - 5:00 pm
Tue 8:00 am - 5:00 pm
Wed 8:00 am - 5:00 pm
Thur 8:00 am - 5:00 pm
Fri 8:00 am - 5:00 pm
Locations
500 S, Spencer Rd
Newton, KS 67114