Search results in category Supplier Members (INTL)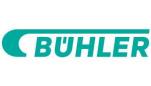 Drying, Toasting and Expanding Snacks: Bühler Group has responded to the snack food industry's growing demand for better-for-you snacks with new technologies in baking, air expanding, drying and toasting top selling snacks worldwide.

13105 12th Avenue North Plymouth, Minnesota, United States, 55441
FOCKE & CO was founded more than sixty years ago by engineer Dr. h. c. Heinz Focke. His spirit of invention and original business strategy still characterizes the company and is the basis for its continued success in the packaging machine market.

5730 Millstream Road
Whitsett, North Carolina, United States, 27377
phone: view phone336-449-7200
website: www.focke.com
One call to Heat and Control delivers complete processing, conveying, seasoning application, inspection, and packaging machinery systems for all types of chips and snacks, bakery products, nuts, taco shells, tostadas, and corn tortillas.



370 Wilsey Road
Fredericton, NB, Canada, E3B 6E9
phone: view phone506-452-7307
Advanta Semillas SAIC

Güemes 2308 "2"–Mar del Plata 7600
phone: view phone54-223-4209019
Best Cooking Pulses, Inc.

110-10th St NE
Portage la Prairrue, Manitoba, Canada, R1N1B5
phone: view phone204-857-4451

1-7163 Vantage Way
Delta, BC, Canada, V4G 1N1
phone: view phone604-940-5556
Chamber of Commerce